Prayers For Our Friends In America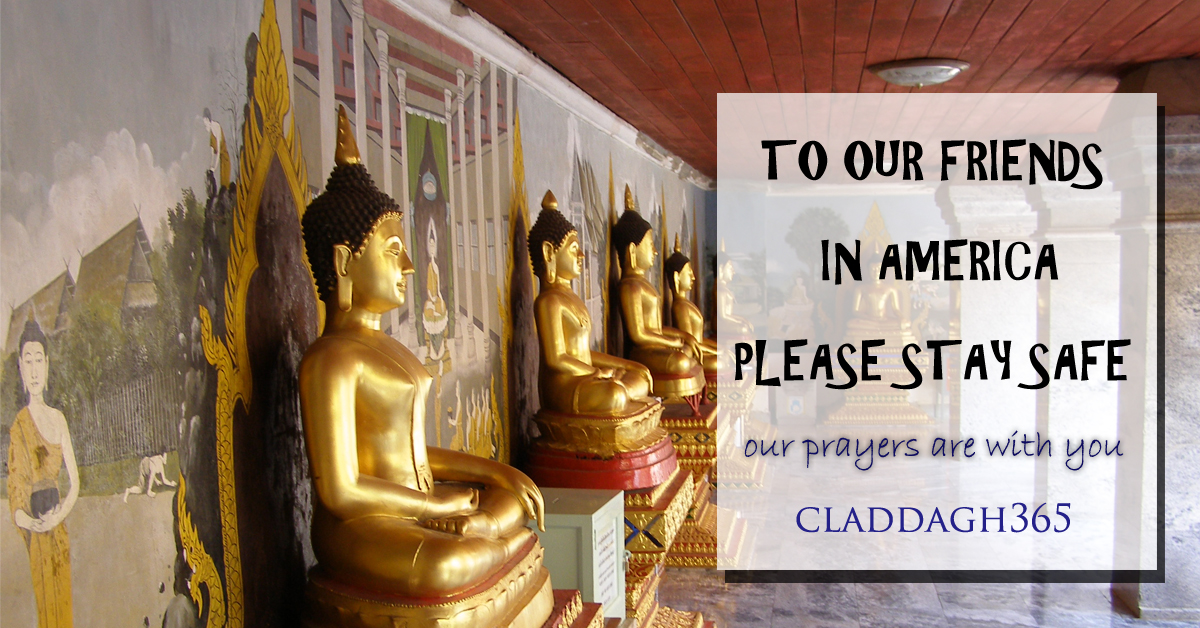 The terrible storm inches closer towards the U.S.A, apparently the magnitude of this storm has never been experienced before. The entire Claddagh365 team and everyone in Thailand prays for your safety. Stay away from the storm, stay safe and no matter how bad the destruction, reconstruction will always be possible.
Essential Tips:
Stay out of harms way, get out and stay out until it is safe to return. If you for any reason, cannot manage to leave on your own ASK FOR HELP. And if you happen to be leaving, check out if any close neighbors need help.
If you have friends or relatives staying in the areas to be affected, convince them to move out. There is little to lose, a fully destroyed house can be repaired and nothing is more important than your life.
Stay connected, charge phone batteries, carry power packs. Power is likely to be cut off, save your battery do not use the phone unless necessary. If you are connected to the internet, keep updating your status on yoru FB or other social media page.
Make sure that you have all your medications on hand, stay well stocked for at least a week.
If you have a pet, remember to pack his or her essentials as you leave or lockup to stay.
Beware of plugs and other electric points if you happen to be living in a flooded place. Power can be turned on in the area as suddenly as it went off, this can cause dangerous accidents. As a safety precaution, turn off the main power switch the moment the power shuts off.
If you happen to be home in the affected areas, watch out for looters and thieves who could enter your home. Should you have an intruder, avoid a fight or physical tackle. Your life is precious and items robbed can be replaced later.
Make sure that all important documents are kept dry in well sealed plastic bags.
If you need to take any medications, double check and make sure that you are taking the right medicine and the specified dosage. Take every precaution to ensure that you do not miss a dose or do not take it twice.
Our Prayers Are With You.