Custom Rings Gold Or Silver
Claddagh365 custom made rings can be ordered in gold or 925 silver. You could pick a design from our websites or request for a custom ring made to your own design specifications. With direct accesses to gem mining and sourcing centers across the globe, we place no restriction on your choice for gemstones. The advantage of buying a ring from Claddagh365 is that, you get a ring that confirms to superior quality standards irrespective of whether you choose gold or sterling silver. Our designs give importance to elegant looks and durability, a good metal weight is provided for all custom jewelry. We welcome your queries and comments at sales@claddagh365.com our team of experts will be glad to help you with advice and information.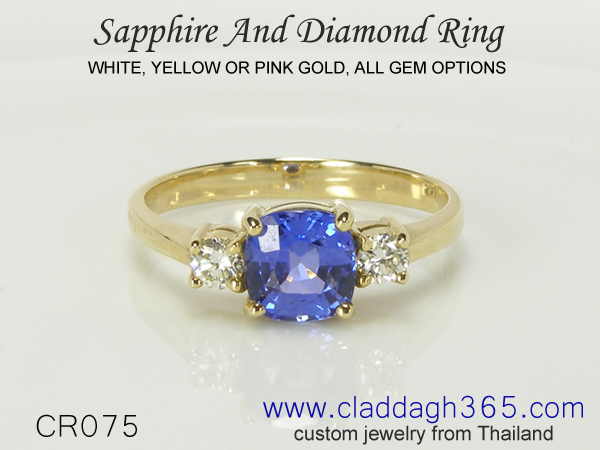 A gorgeous sapphire and diamond ring made to order. The center gem is a natural, certified blue sapphire gemstone. The sleek design for this sapphire ring is supported by a healthy metal weight, it is available in gold and silver ... more.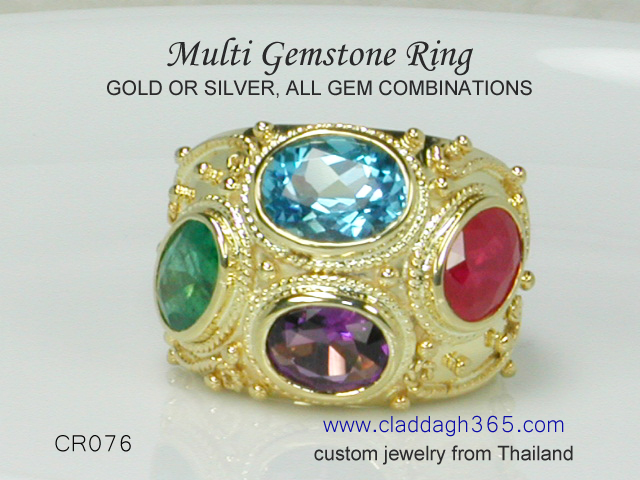 Tremendous color and awesome sparkle for this large gemstone ring with multiple gems. This ring can be crafted in 925 silver or gold, all gemstone combinations are possible. This is a hefty ring based on an ancient gold ring design ... more.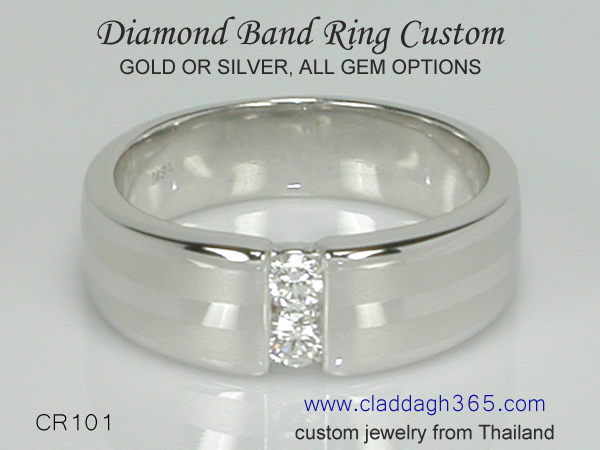 A gorgeous diamond band ring, the design concept of this custom made ring is suitable for men and women. The band width of the ring can be increased by adding one more diamond to the existing two diamonds, read the report ... more.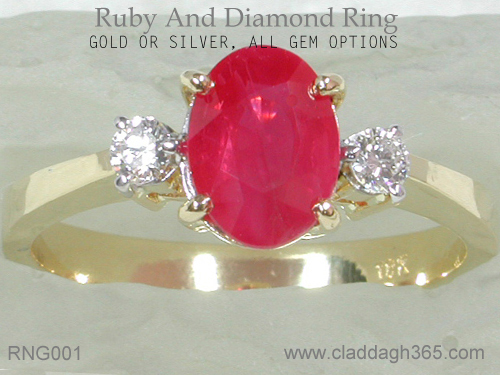 A fine ruby gemstone ring custom made, you can choose from gold and 925 sterling silver for your ruby ring. The ring is perfect for an engagement or wedding ring. Direct gem sourcing allows us to accommodate all gem stone options ... more.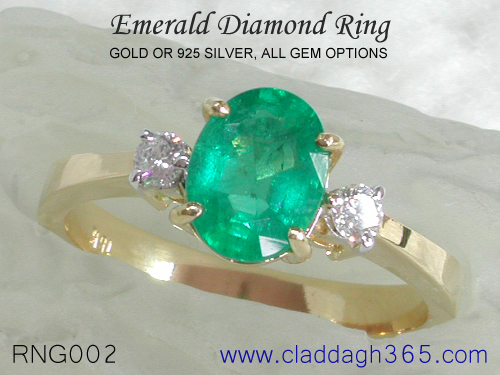 One of history's most sought after gemstone, emerald is rare and gorgeous. You can pick the gemstone of your choice when ordering a Claddagh365 custom ring. Equal quality standards are maintained for gold and silver rings ... more.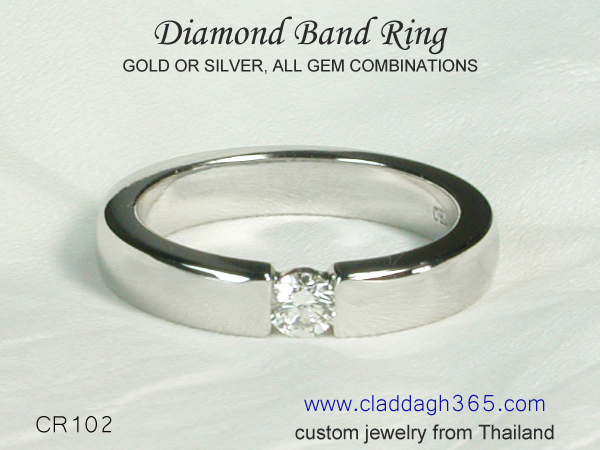 Proof that quality and affordability can be brought together in the same diamond ring. Choice of 4mm and 5mm diamonds, you can also choose to replace the diamond with any gemstone of your choice. Get more details and pricing ... more.