Thailand Random Thoughts And Traditions
Not always related to gemstones and jewelry, in this section we bring random notes and pictures from Thailand. It is our hope that, buying jewelry from Claddagh365 which is based in Thailand, will draw you closer to this amazing country. We have no commercial interests in Thai tourism or any Thai industry besides, gems and jewelry. Please enjoy these reports and pass the links to your friends and family. We welcome comments, ideas and suggestions at sales@claddagh365.com We thank you for taking the time to read these reports.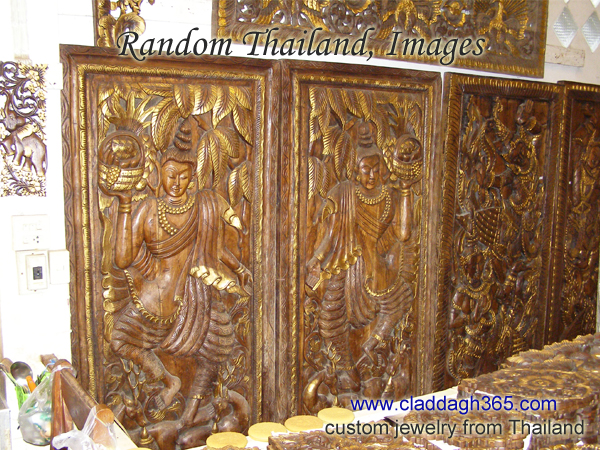 An amazing blend of pictures from Thailand, relish the awesome seafood or admire the skills of Thai wood carvers. Batik an ancient Thai art to decorate garments and fabrics has now come to T-shirts, check out all this and more ... here.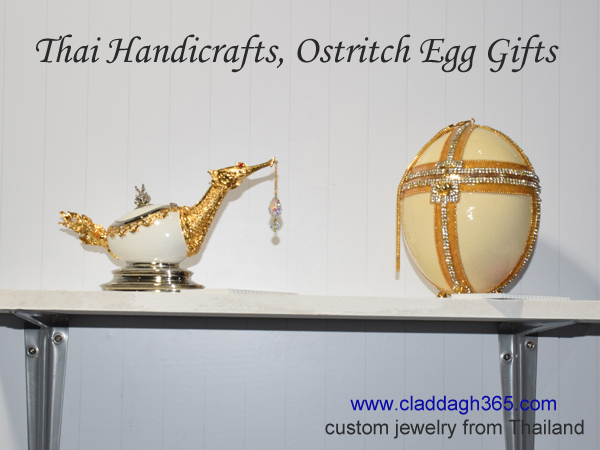 Some random ideas about places to visit and things to buy in Thailand. Thai artisans deliver a mind boggling array of handicrafts, each piece is crafted by skilled craftsmen and is worth paying for. We offer you more ideas and tips ... more.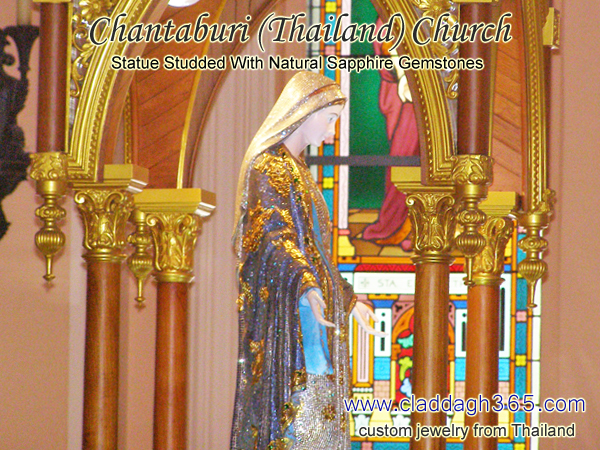 This church in the Chantaburi province of Thailand is home to a spectacular statue. Gemstone traders in the province contributed authentic sapphire gemstones that were studded on the statue. Get details on this church ... here.