At Claddagh365 we craft jewelry in gold or 925 silver, you choose the design and gemstones and there is no limit to what we can do. Working from the heart of the world's gems and jewelry center in Thailand, we are equipped with the skills, talents and sourcing expertise to give you the best value for your money. You can pick any design from our website and request for it to be made with the metal and gemstone of your choice. We also welcome your own design sketches and ideas to be custom made. Discuss your requirements with our experts at sales@claddagh365.com we focus on educating and informing, you will not be pressured into making a purchase. We do not believe in the instant 'Buy Now' logic of modern day ecommerce, that is just not the way to decide and buy high end jewelry. The handpicked jewels shown below will give you an idea of the superior quality that we provide, remember that we can craft just about any jewel with your choice of gemstone.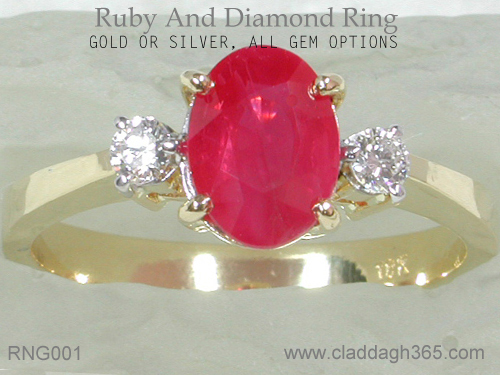 A finely crafted ruby and diamond ring, with a natural certified ruby gemstone. Awesome for an engagement or anniversary ring, perfect for a July birthstone ring. A jewel designed and made to look gorgeous and withstand frequent wear. Learn more about this custom ruby gem ring ... more.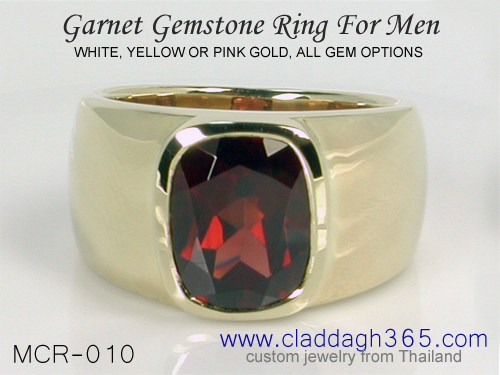 A collection of impressive and durable men's garnet gemstone rings. We offer options for red garnet and the much rarer, orange spessartite garnet gem. The same quality standards are provided for the gold and 925 silver men's garnet gemstone rings, take a closer look ... more.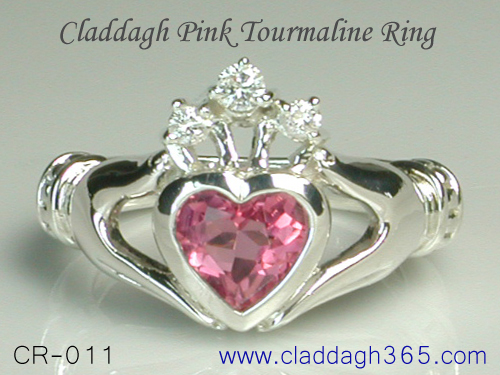 The legendary claddagh ring is regarded as the most meaningful jewel in history. Claddagh365 crafts this classic jewel in gold and 925 sterling silver. The ring is suitable for all occasions and symbolizes, love, loyalty and togetherness. Get to know more about the 4 century old ring ... more.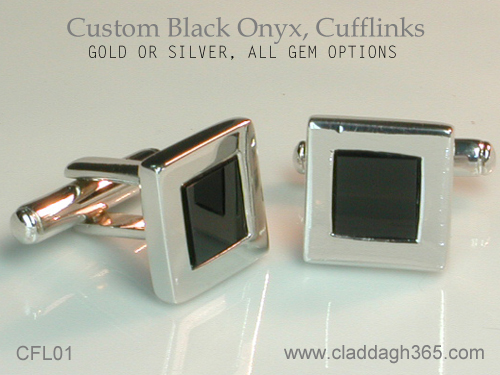 The stylish look of a black gemstone in gold or 925 silver. Men have always loved black onyx for its confident and sophisticated look. We can custom make gold and 925 silver cufflinks, rings and bracelets with your design or ours. Get more information on men's onyx jewelry ... more.